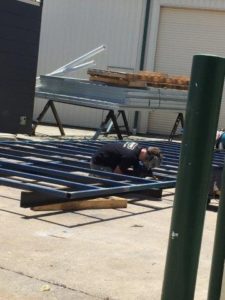 Portable Buildings Brisbane is your specialist in the manufacturing and production of portable buildings Brisbane and modular buildings Brisbane. We are a privately owned company based in Brisbane who has established a strong reputation for quality, service, great price, and fast delivery. Our successful track record has helped us become the supplier of choice for many people who need a quick, affordable solution to their space requirements using portable buildings.
For all your portable building needs, we are dedicated to providing customer service which is above and beyond a typical building company. With vast experience in the industry, we continue to grow with our exceptional customer service. Our services go beyond a sale, and we are just a phone call away to assist with your needs. We are more than happy to answer all your questions.
We take pride in our excellent product and guarantee the best value for money. Our customer relations and their satisfaction in our product or service is what our success is built upon.
Please contact us today so we can help you make your vision a reality.