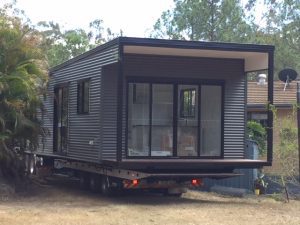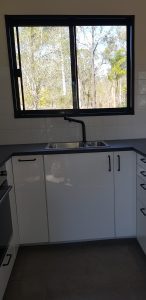 The portable cabins that we can provide to any Park owner will be the best value for money that is available. We also provide leasing over a 5 year time frame, allowing the park owner to save capital and take advantage of the tax implications.
With park cabins being exposed to public use, and the park's success relying on the suitability and functionality of their cabins to achieve repeat and return business, we understand the role that Portable Buildings Brisbane plays in your park's success.
Our manufacturing methods allow for flexibility in design to provide a unique cabin that identifies with the environment at your park. Whether it is to have a colourbond CGI cladding to suit a country environment or it is a fibre cement cladding to provide a modern contemporary look for your coastal location.
Further to our flexibility in design and manufacture, all of our finishes are undertaken by professional tradesman.  The finished cabin will be long lasting with low maintenance costs over the life of the cabin.
The style and fit out of your portable cabin has a certain life so consideration for best quality manufacture increases the payback period and defers the replacement timeframe for your cabin to stay current and popular with your patrons.
Lastly our "plug and play" philosophy will ensure that when your cabin arrives at your park you will be impressed by how quickly you will have it ready to be occupied.   Power up and welcome your next guests.