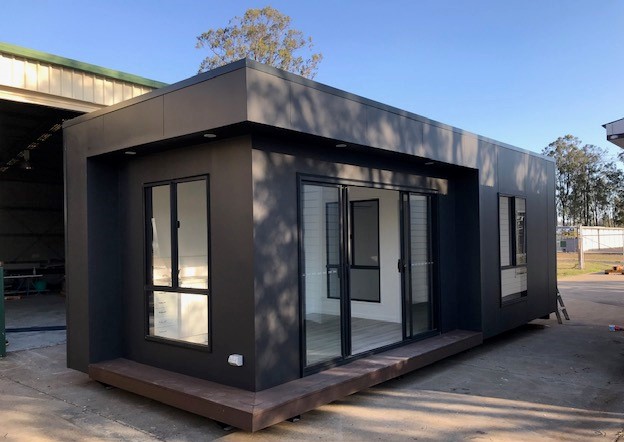 Portable Buildings Brisbane offices have been supplied throughout many industries.  They have served various functions from permanent installations through to 4 to 6 week assignments with multiple moves from location to location. We pride ourselves on the fact that our offices are designed for all purposes.
Our offices can be fitted out to your exacting requirements. Whether you require a standard office with nothing more than vinyl, a couple of power points and a light through to a full fit out including custom windows and doors, air conditioning, kitchenettes, hot water supply and a full data fit out to suit the most exacting requirements.
We have supplied offices with various cladding options. The most popular being the colourbond CGI.  This type of cladding is hard wearing, very low maintenance and is well suited to take the knocks of any site office location. More recently, fibre cement cladding has been increasing in popularity due to its unique look and presence when the location is of a more permanent scenario.
Roof lines of our offices are generally of the low skillion model either along the short side or on the long side of your office. Other roof profiles are available if they better suit your requirements.
When Portable Buildings Brisbane supplies your site office, you can be sure that you will receive the best value for money where the quality of finish and functionality create the value that you expect.